I write. I offend. I'm broken. It happens.
Twenty-something/Colorado-lover/Army Wife/Mother/Introvert/Lover
I have an obsession with Astrology. Sun: Virgo, Moon: Sagittarius, Rising: Taurus
This Tumblr is my brain on the internet. Don't worry, I don't bite...hard.
"If you meet a loner, no matter what they tell you, it's not because they enjoy solitude. It's because they have tried to blend into the world before, and people continue to disappoint them." - My Sister's Keeper
"Life is far too important a thing ever to talk seriously about." - Oscar Wilde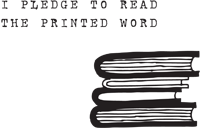 Twitter
Facebook
Ask me anything
March 18, 2014
Who says things your spouse learns in Afghanistan can't be useful at home? This is my lazy man's iced coffee.
March 6, 2014
Cats, cats, and more cats. Don't hate, you love it.
March 2, 2014
"Mom, this is you." Crappy kid art is a lot less crappy when it's your kid's.
February 28, 2014
This about sums up this evening
February 10, 2014
"I don't give a shit about grand gestures or flowers at my door, I just want your teeth across my neck and my lips pressed to the small of your back, I want your stupid fucking sense of humour making me laugh at 4am when I have to be up at 6."
— HE. (via stayygone)
(via 1352467)
February 10, 2014
February 10, 2014
February 10, 2014
(Source: dearfatty, via afternoonsnoozebutton)
February 7, 2014
He picked out an American flag-looking toy to bring home.
February 4, 2014
(Source: tombstonettromboners, via mypantsareonfire)
iwantyouaround replied to your post: boneclod replied to your post: Read M…

either way he is gonna b hurt. not telling him is prolonging it.

That moment when you realize that Johnny Bravo was a story about a misogynist who gets what he deserves.

tips to write college papers

begin with "buckle your seatbelts,...