I write. I offend. It happens.
25/Colorado-lover/Army Wife/Mother/Introvert
I have an obsession with Astrology. Sun: Virgo, Moon: Sagittarius, Rising: Taurus
This Tumblr is my brain on the internet.
"If you meet a loner, no matter what they tell you, it's not because they enjoy solitude. It's because they have tried to blend into the world before, and people continue to disappoint them." - My Sister's Keeper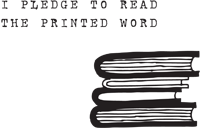 Twitter
Facebook
Ask me anything
December 5, 2013
December 5, 2013
December 5, 2013
(Source: l4mbie, via valeriexxtorres)
December 5, 2013
shhh don't say mean things about yourself, i happen to like that person.
This reminds me of when I say I feel fat and my husband says, "Don't call my wife fat!"
(via psychoglossia)
December 5, 2013
(via afternoonsnoozebutton)
December 5, 2013
(Source: saybyemonty, via amittediem)
December 5, 2013
Omg
(Source: ForGIFs.com, via mypantsareonfire)
December 5, 2013
IM NEVER EVER GONNA GET OVER THIS.

I love his reaction

MUCH GENTLEMAN, LOOK AT HOW HE JUST ACCEPTS IT AND LAUGHS. HE ISN'T GROSSED OUT, HE REALIZES THAT IT'S COMPLETELY NORMAL, LIKE WOWOW FOUR FOR YOU JOSH, FOUR FOR YOU
My god. I love her.
(Source: starkeddard, via amittediem)
December 5, 2013
(Source: kateoplis, via keepgodoutofcalifornia)