I write. I offend. I'm broken. It happens.
Twenty-something/Colorado-lover/Army Wife/Mother/Introvert/Lover
I have an obsession with Astrology. Sun: Virgo, Moon: Sagittarius, Rising: Taurus
This Tumblr is my brain on the internet. Don't worry, I don't bite...hard.
"If you meet a loner, no matter what they tell you, it's not because they enjoy solitude. It's because they have tried to blend into the world before, and people continue to disappoint them." - My Sister's Keeper
"Life is far too important a thing ever to talk seriously about." - Oscar Wilde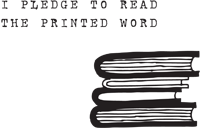 Twitter
Facebook
Ask me anything
January 27, 2012
Scooby Doo Xmas PJs in January. They were on sale.
blacktidalwave likes this
readthisnow posted this